Borealis (stand 63 - Pedro De Gantezaal)
Are you ready to be part of the solution for a more circular tomorrow? 

We are!
Borealis is one of the world's leading providers of advanced and circular polyolefin solutions and a European market leader in base chemicals, fertilizers and the mechanical recycling of plastics. We leverage our polymers expertise and decades of experience to offer value adding, innovative and circular material solutions for key industries. In re-inventing for more sustainable living, we build on our commitment to safety, our people and excellence as we accelerate the transformation to a circular economy and expand our geographical footprint.

Borealis has three production sites in Belgium, in Beringen, Kallo and Zwijndrecht and an international business center in Mechelen. In total approximately 1200 employees are working in these locations.
We are looking for a wide variety of profiles:
process operators
technicians
process & production engineers
maintenance engineers
lab technicians
etc.
Are you excited to find out more? Check out our video 'Behind the scenes' or come meet us at the job fair in February 2022. 
Ready to #joinBorealis? Apply via our career site!
bedrijfsgrootte

+ 1500 werknemers
Zoekt naar volgende studenten

Master IIW: Chemie
Master IIW: Elektromechanica
Bachelor: Chemie
Bachelor: Elektromechanica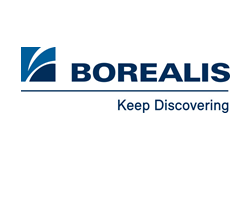 Contactgegevens